Where to buy
Pompei's
This place is the Italian bomb, always great and always chaotic and fun and noisy. If only it was easier to get a table! Easy location for kids as they have some space in the outdoor area to at least wander, choose gelato, and not be in your lap the while time. Highly recommended!
A tavola Bondi
A Tavola Bondi was established in 2014 in iconic Bondi Beach. This second outpost has been described by some as Darlinghurst's surfy sister. You can expect the same authentic Italian pasta here in this casual beach side location with an emphasis on fresh local and sustainable seafood.
Where to buy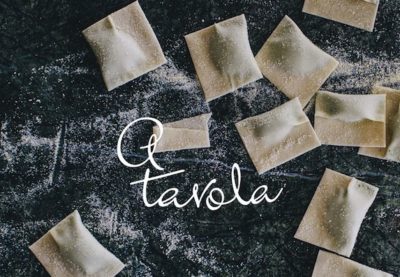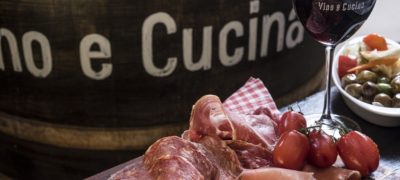 Vino e Cucina
Vino e Cucina is the hottest new addition to the small but buzzing dining precinct of Five Ways Paddington. The brainchild of husband and wife team Michael Bengtsson and Julia Walker-Bengtsson.
Think Alfresco dining with a leafy, stone paved courtyard in the back. A gorgeous relaxed interior will have you feeling more like you are on holiday in Italy rather than in Five Ways Paddington. More tables line the footpath at the front allowing diners to watch the world go by over a bottle of wine.
Pasta Emilia
Pasta Emilia makes organic fresh pasta and sauces.
Twice nominated 'Best Pasta' in the Sydney Morning Herald's Foodies awards they have been one of Sydney's favourite for the pasta 10 years…
Pasta Emilia works hard to source local organic ingredients and maintain relationships with our farmers and producers. Anna Maria continues to use a few imported signature ingredients from her home Emilia – the gastronomic capital of Italy. She is still watching over every pot and mix in our Laboratorio di Pasta in Surry Hills.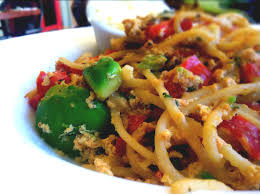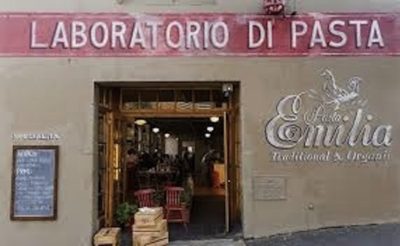 Bei Amici
To Darling Point residents, Bei Amici restaurant may seem like their little Italian-flavoured secret. But word is out and Sydney-siders have caught on. The delicious Italian cuisine follows a philosophy which uses simple, quality ingredients and the kitchen's preparation allows their true flavours to be enjoyed.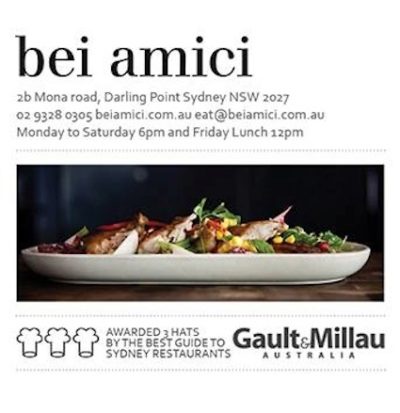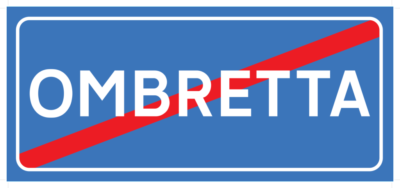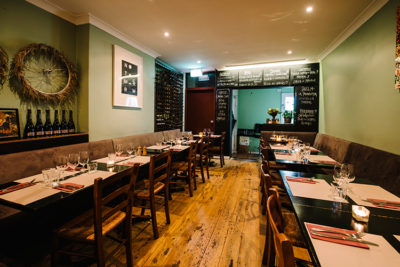 Ombretta
Ombretta is the creation of friends and business partners Niccoló Fagherazzi and Michael Schiavello.
Niccoló and Michael met in Venice in 2005 over a Campari where the first conversations began in earnest already hatching ideas for bar or restaurant ventures. The common thread was the will to simulate an Italian experience, simply, honestly and faithfully.
In one of the many conversations they distilled the projection of Ombretta in a few words: Fresh, Seasonal, Cucina Povera.
Every recipe has a story, every story has a history and all this history is inextricably linked with tradition, culture and place. Most of this will be detailed in the cookbook everyone is waiting for from Ombretta.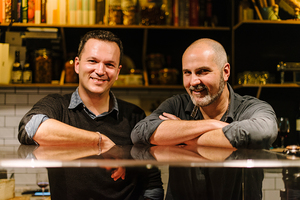 Delicado Foods
A Spanish providore, wine bar & restaurant that has been created by Ben Moechtar.
Ben is one of Australia's leading sommeliers and an Hispanophile second to none. Ben spends a few months every year in Spain sourcing the best produce and staying current with trends. When you eat at his establishment you're gaining that passion and energia – not just a plate a food.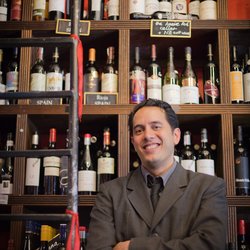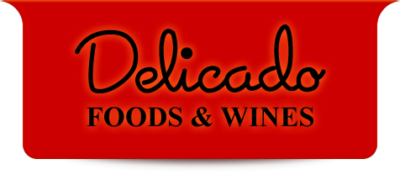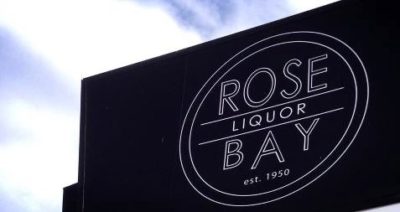 Rose Bay Drive-in Liquor Store
Rose Bay Drive In Liquor Store has been serving our loyal locals and corporate customers for over 40 years.
Every Friday and Saturday night we open up some of our specials so you can try before you buy, starting at 4pm through til 7.30pm. Our staff will guide you through the wines.