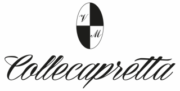 Region: Umbria
Area: Spoleto
---
White wines
Buscaia 2016
Vigna Vecchia (skin contact) 2016
---
Buscaia IGT 2016 | Malvasia bianca Malvasia di Candia
Vigna Vecchia (skin contact) 2016 | 100% Trebbiano Spoletino
Rosso da Tavola IGT 2016 | 100% Sangiovese
Il Galantuomo IGT (Vigna Vecchia) 2015 | 100% Barbera
The Mattioli family has been in the tiny hamlet the Roman's once called Collecapretta (hill of the goats) since the 1100s.
For generations, the Mattioli has been cultivating the rugged hillsides of southernmost Umbria.
Located just outside of Spoleto, in the near-impossible-to-find borgo called Terzo la Pieve, today's farm is a scant 8 hectares in total.
The elevation is some 500+ meters and the soils are a mixture of calcium and iron-rich clay with outcroppings of Tufo and travertine limestone.